An omelette has been a menu classic for years. So simple, quick, and in most cases cheap to make. In fact, there's something quite magical about a good omelette – a few eggs, a pinch of salt and within minutes you have a light, fluffy and satisfying meal.
With so many new and exciting foods coming onto the scene, omelettes may have taken a slight backseat in your restaurant but the latest data from the US shows that omelettes are still in high demand – they grew by over +400% in the first half of 2021. This could have something to do with the 'Tornado Tik Tok' food trend that came to the UK (from the US), during the first lockdown in 2020, which saw the sale of eggs jump by more than 20% in some supermarkets – if you haven't tried it yet, you better grab some chopsticks!
The best thing about omelettes is how incredibly versatile they are, meaning you can feature them on your menu all day, just switch up the fillings. While a classic ham and cheese omelette is delicious, there are so many more ingredients we can use to jazz up our eggs. A great way to add flavour is with fresh herbs like parsley and chives, which can actually be mixed into the raw egg mixture before cooking. Another is cheese: think gruyère, feta, goats cheese, taleggio, mozzarella, and blue cheese. You could even go Asian with kimchi, sesame seeds and a spicy sriracha mayo.
Eggs are also a great way to use up leftover vegetables and potatoes. You'll be familiar with frittatas or tortillas, and while they're a slightly different method to making an omelette, at the end of the day it's just eggs and veg cooked slightly differently.
Ready to get cracking?
Here's some all-day omelette ideas and top tips to get you started. And remember, you don't always have to fold your omelette, it can be flat too…
3 egg omelette with finely sliced spring onions, filled with sliced avocado and feta.
Pizza omelette: 3 egg omelette base, topped with anything you like: chorizo, ham, pepperoni, peppers, tomato, mushrooms, and mozzarella – finish under the grill for a crispy top.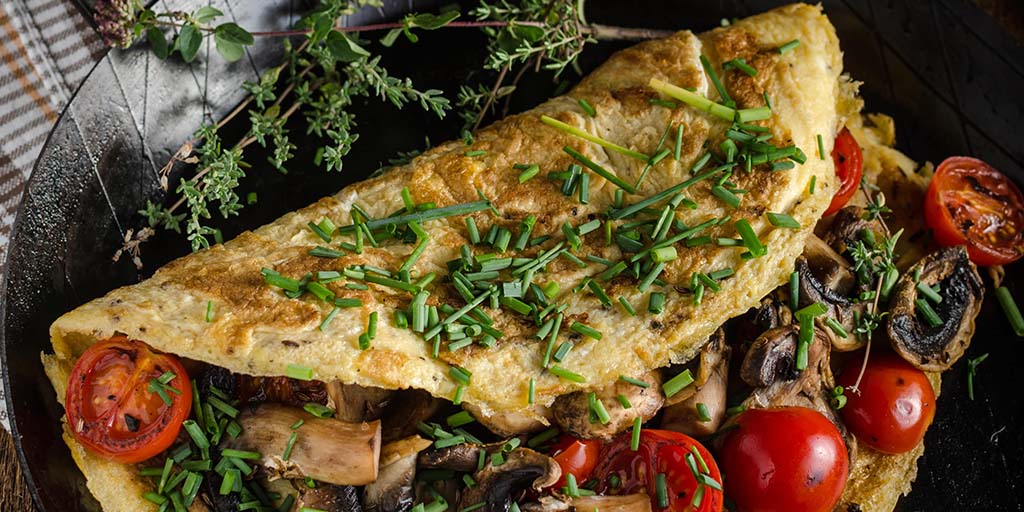 3 egg omelette filled with Mediterranean roasted vegetables: peppers, courgettes, red onion, mushrooms, olives.
3 egg omelette with asparagus and plum tomatoes – add smoked salmon on top just before serving (if you don't want to keep it veggie).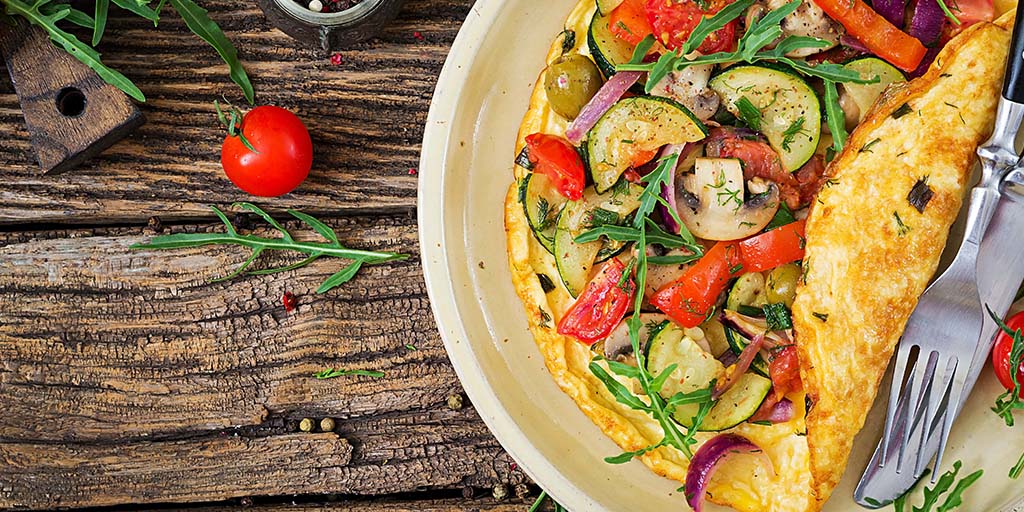 3 egg omelette with mushrooms, sautéed in fresh thyme and butter, with plum tomatoes and a soft cheese like feta, goats cheese or even taleggio and topped with finely chopped chives.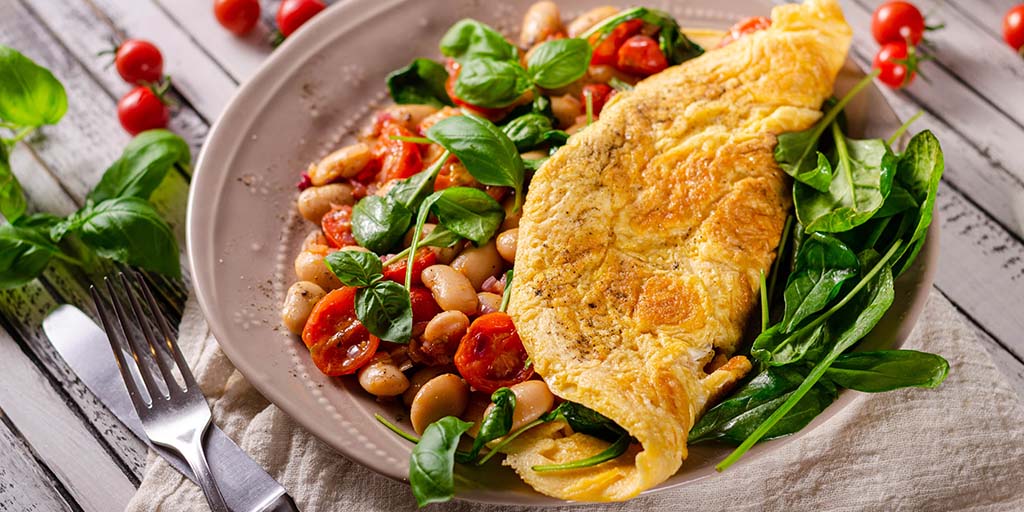 3 egg omelette filled with cannellini beans, tomato, basil, smoked paprika, salt and pepper – you can make this filling ahead of time.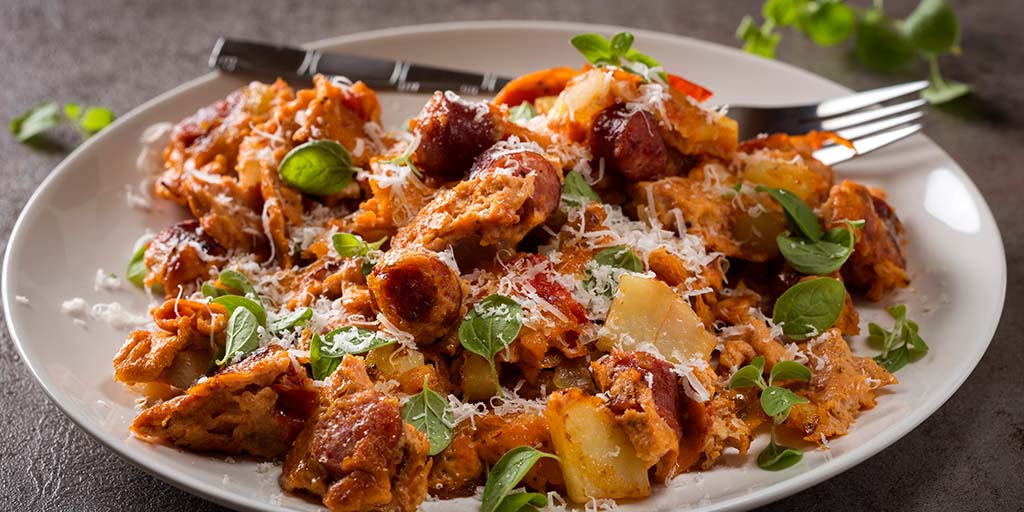 8 egg frittata with sweet potato, a salty meat like chorizo, lardons or prosciutto, onion, fresh parsley, cheddar and feta.
Top tips:
Make sure your omelette pan is the right size – 8/9inch.
Make sure the pan is sizzling hot – the eggs should start cooking immediately.
Make sure the pan is non-stock – you should only need a touch of butter or oil, or even none at all.
If you're adding meat, remember it's quite salty so you'll need to adjust the seasoning in your eggs.
Pinterest also has some great inspiring ideas