In 1889 John and Rebecca Whitaker established the principles of their chocolate manufacturing business, which through five generations have enabled Whitakers Chocolates to evolve into one of the UK's leading Chocolate manufacturers.
Today Whitakers Chocolates are one of the few remaining family-owned and managed chocolate companies in the UK, supplying chocolate and confectionery in branded and private label formats to catering and retail markets, in the United Kingdom and around the world.
Everything manufactured by Whitakers Chocolates is produced in a 30,000 Sq ft modern, purpose built chocolate factory. The main processes include chocolate enrobing, depositing, wafer thin layering, high speed foil wrapping, foil and band wrapping and flow wrapping. In addition, we print all our own foil blocked chocolate wrappers, so we're the kings when it comes to personalisation.
The factory operation has changed dramatically over the last 50 years mainly driven through new product development and access to new innovative machinery, meaning they can adapt quickly to the needs of our customers and market trends.
A key growth area for Whitakers is in personalisation. Over the years they have become known as the UK's number 1 when it comes to personalised Neapolitans but more recently, they have invested their time, effort and investment into growing thier range of personalised products to include, chocolate bars, gift boxes, full colour Neapolitans, advent calendars and much more.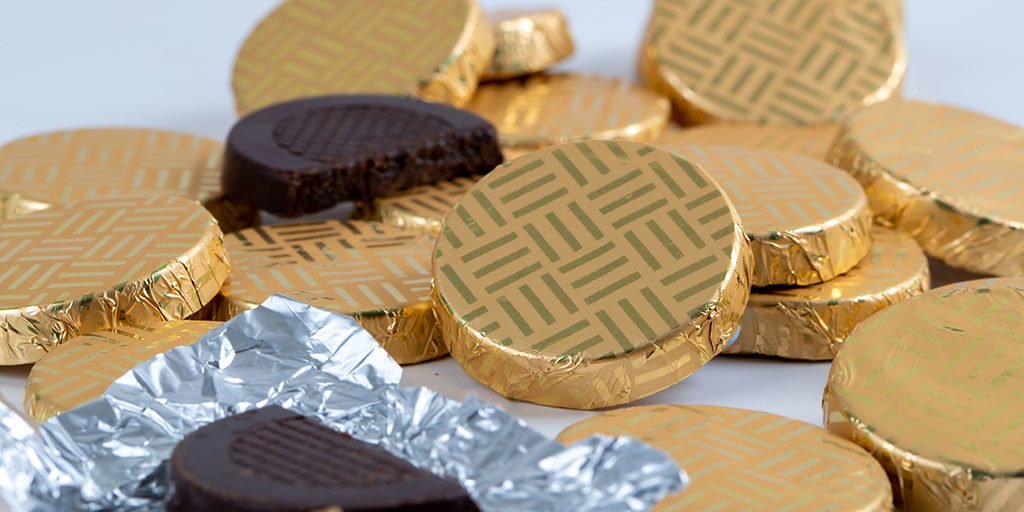 Did you know they?
are AA+ BRC Accredited.
convert highly refined liquid chocolate delivered by tanker in 24 ton lots every week.
produce 10 million chocolates per week.
can offer customers a wide range of catering and retail products including personalised chocolate Neapolitans, fondant cremes, chocolate pieces and wafers, truffles and fudge, sugar confectionery and much more.
dispatched goods from their own 20,000 Sq ft temperature- controlled warehouse.
offer a full range of personalised products from chocolate bars, gift boxes filled with truffles to advent calendars.
It's exciting times ahead for Whitakers Chocolates as they head towards their 130 years anniversary, their re-brand and new product development all of which will be ready in time for 2020.